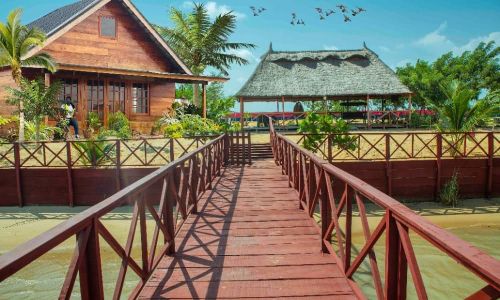 On an incremental basis, Gracefield Island is evolving, shaping out into an island city that promises to offer a unique urban living and lifestyle away from the hustle and bustle that define the larger city of Lagos.
In the estimation of the developers, Gracefield is a bold statement on island city development with high build quality and superior infrastructure which are the hallmarks of sustainable smart cities.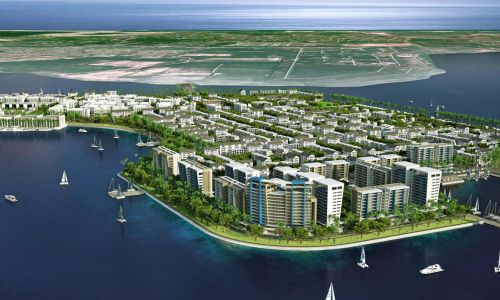 Gravitas Investments Limited set out to develop Gracefield Island, a new metropolitan city in Lagos offering a prime site for a world class cosmopolitan community. The vision is to build a city with its own soul in terms of building quality and infrastructure. That vision is now coming to fruition.
The Island sits on about 100 hectares of land reclaimed from the Lagoon. It was conceived as a fundamental positive shift in new city development and real estate construction as it is designed and being implemented to be eco-friendly and sustainable in all aspects of the development.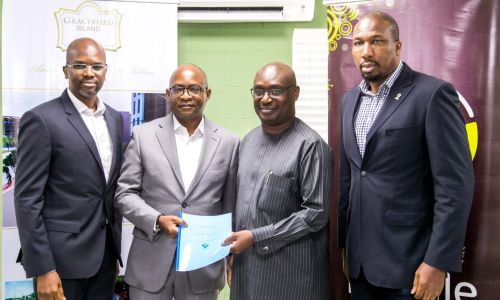 Gravitas Investments Limited, a city developer, and 9Mobile, a telecommunication company, have signed agreements for the provision of telecom, Internet of Things (IoT) and digital banking services on Gracefield Island.
Gracefield Island is an emerging city being developed by Gravitas on land reclaimed from the Lagos Lagoon. The city is located about 2 kilometres from the Chevron Drive shoreline, off the upcoming Lekki- Freedom Way Regional Road, Lagos.