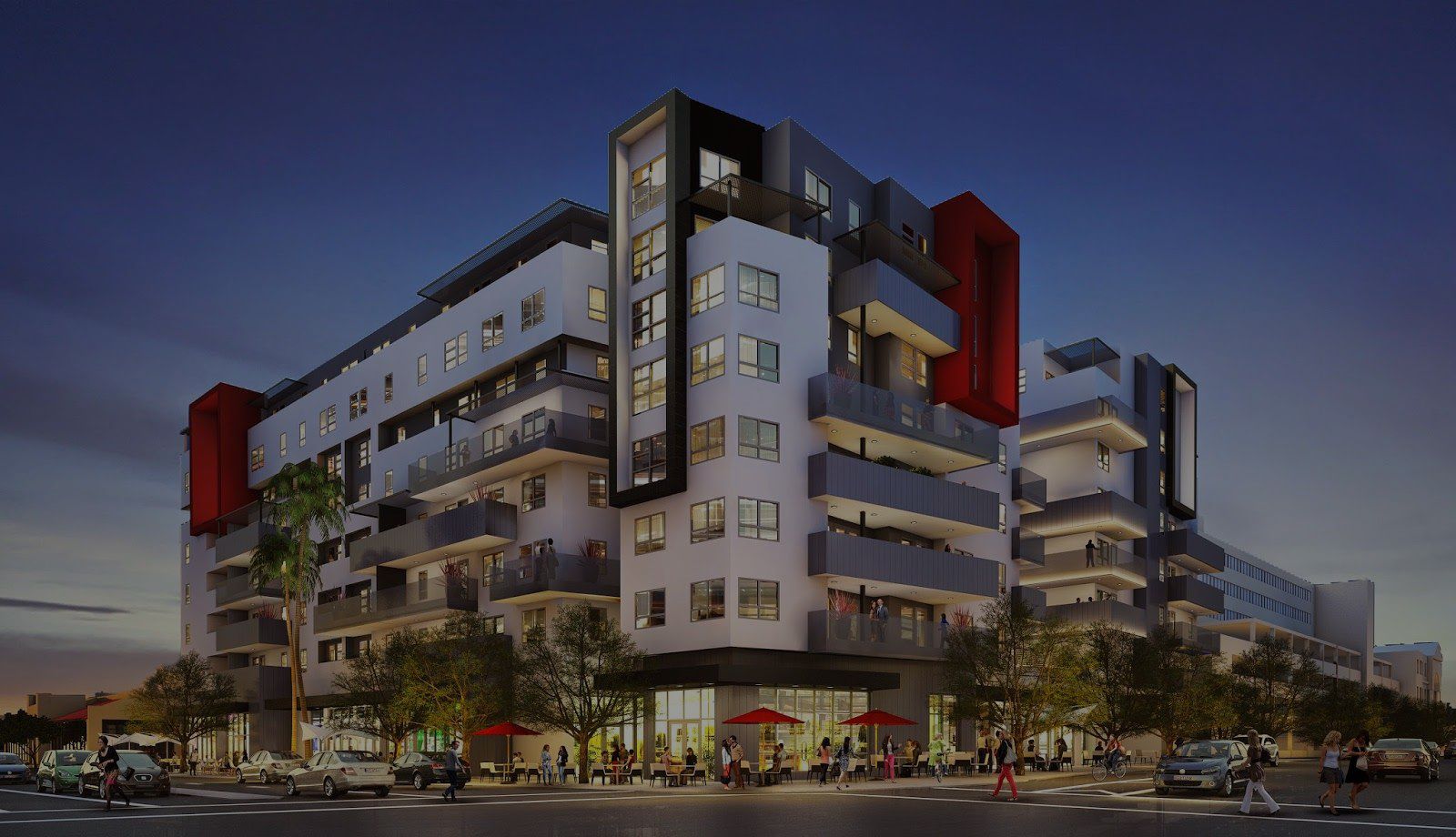 Our City -
Gracefield Island ia a purpose built island sitting on 60 hectares of land space in its early phase, with prospect of expanding to a bigger size within its designated zone on the Lekki Masterplan of Lagos State Government.
Gracefield island is 2.3 kilometres into the lagoon from the shoreline of Chevron. The 2.3 kilometre landbridge constructed by Gravitas Investments, the city developer gives it a distinct identity of a true island and creates a positive welcome effect on residents and visitors.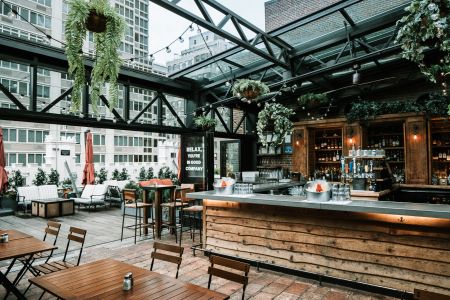 Urban Design Objective
The urban planning ethos of Gracefield Island are firmly anchored on sustainability, functionality, security, safety, healthy living and excellent aesthetics and resilience. These principles informed why our power generation is off grid to allow us to migrate to feedstock for power generation that avoids carbon emission.
This is why we have designed 12 kilometres of walkway, 5 kilometres of cycle lane into our city mobility plan, and we created several serviced points for Electric Vehicle Charging stations. Multimodal transportation plan is fully embedded in our urban design vision such that we have 5 jetty points for ferry berths and plan to have a landing spot for medvac.
It is common in Nigeria for individual properties in upscale neighbourhoods in Nigeria to have power generators either as main or backup arrangement for power supply. This is strictly prohibited on Gracefield Island.
The city developers take responsibility for power generation and supply. It is only critical institutions such as the hospital that will be allowed to have their own back-up service. The quality of potable water will be to World Health Organisation standard.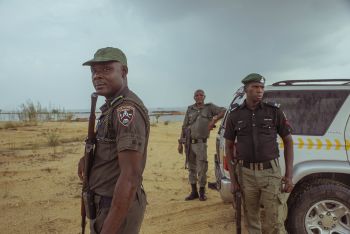 Gracefield Island Patrol
Safety and Security
We are very deliberate about our plan for security on Gracefield Island. Right from concept stage and now to construction stage, we have put the security and safety of our residents, commuters and visitors at the heart of our planning and implementation. This means that Gracefield Island is secured by design. Indeed, we subscribed to a security programme of London Metropolitan Police by similar name- Secure By Design (SBD). 
The island nature of Gracefield at 2.5 kilometres from the shoreline means it provides unique opportunity to be secured and a lower measure of threat. We have planned effective elimination of marine threat and counter measures against state or neighbourhood unrest.
These include visible actions such as armed Marine Police who conduct both maritime surveillance and island based security, Island wardens who patrol by vehicles, motorbike, bicycle and on foot, CCTV, etc., and other non-visible measures including high level intel to ensure we remain proactive.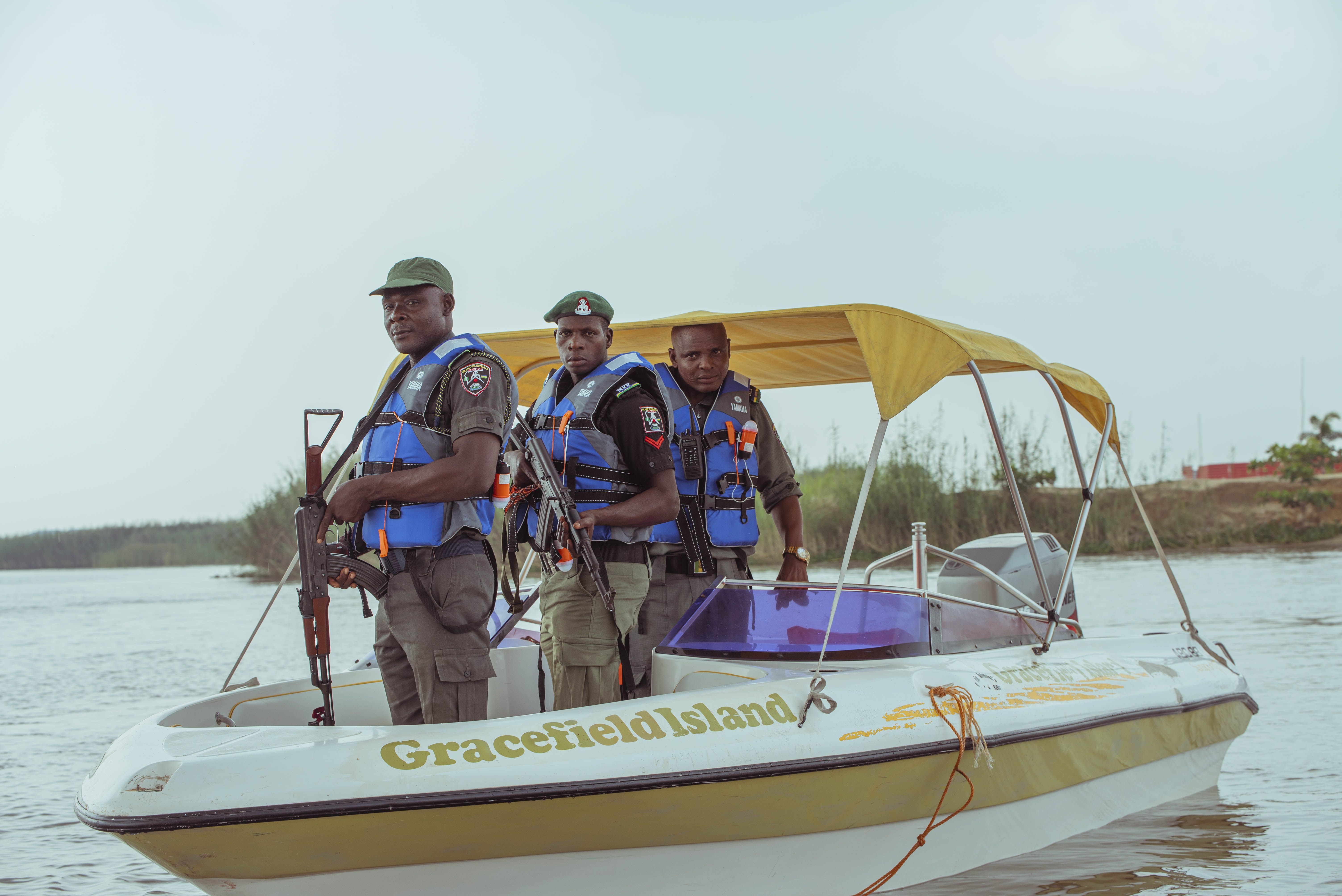 Landscape and Greening Programme
Gracefield Island being reclaimed land in the middle of the lagoon provides both fantastic opportunity and challenge at once, in terms of horticulture and garden creation. We are working with Nigeria Institute of Horticulture and our dynamic in-house team to plant a wide variety of fruit bearing trees and ornamental ones. With meticulous urban planning, landscaping design, our 2.5km access road from the shoreline is landscaped to provide a great " Welcome" feel to the island, with cycling lanes carefully placed to be buffer between vehicular traffic and pedestrians using the walk way. The median will have potted flowering plants.
The edge protection will be varied with gabion, concrete sheet piles, green verge, etc. Shade providing tress on both sides of our boulevard-style access road will create an avenue vista. This serene drive will lead to a vibrant bell mouth junction of 8 lanes opening to the south promenade and a city scape of tree lined streets, gardens at street corners, calming bollards, pedestrian crossing that are level with pavement, etc.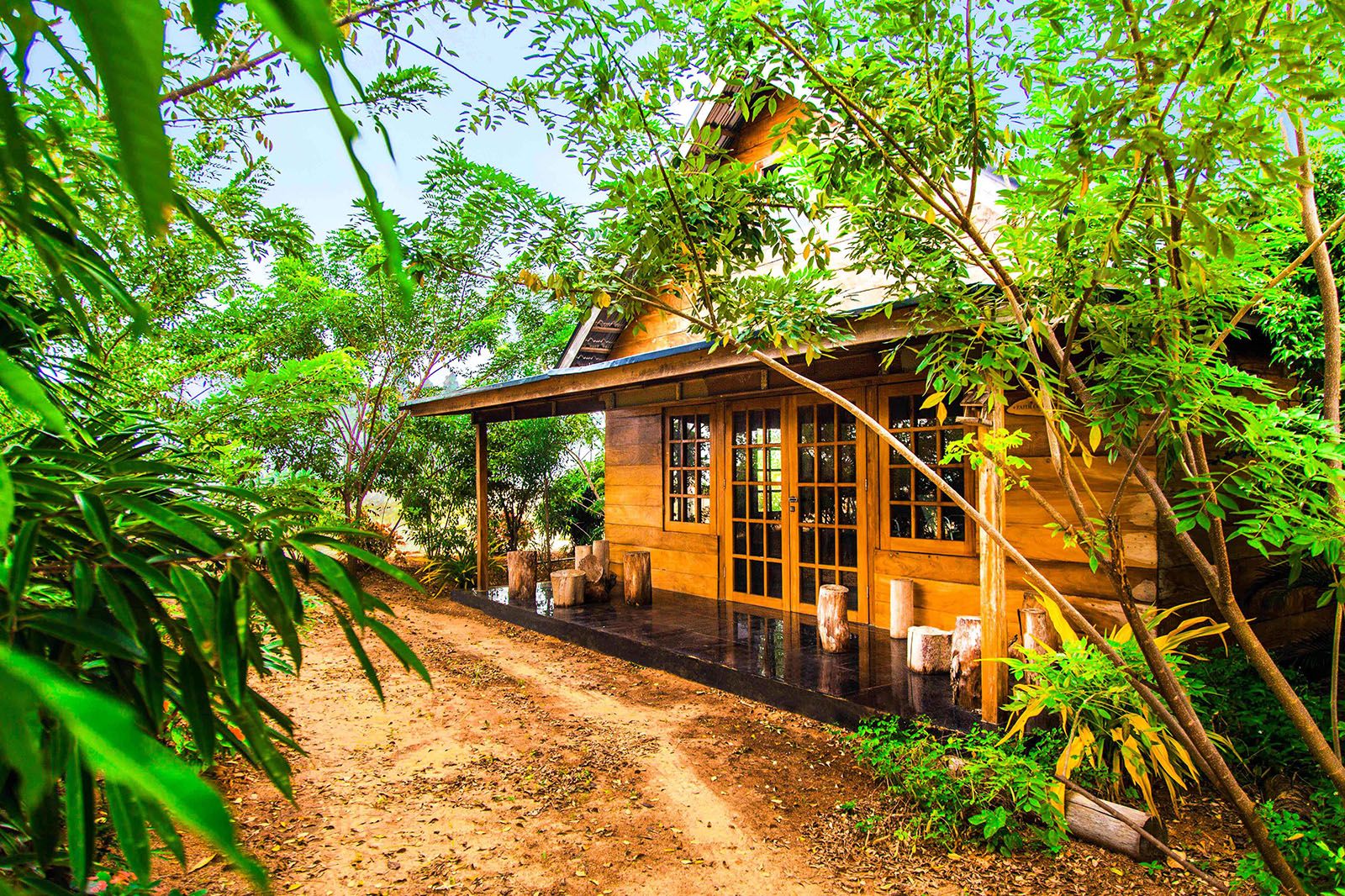 Central Park
Right in the centre of the island is a park, approximately 1 kilometre long. The park is accessible to all residents and even occupiers of the office buildings that will make their base on Gracefield Island. The park is designed to be a haven of serenity, while the section nearest to the proposed library will be an area of activities for children, with pop-up shops and outdoor playground. 
There is a section that is essentially an arboretum, providing a haven for plant scientists and experts.  We have already planted a wide range of fruit bearing trees in our upcoming orchard within the Central Park, these include coconut, mango, apple, guava, cocoa, pawpaw, etc., and a distinct section for medicinal plants.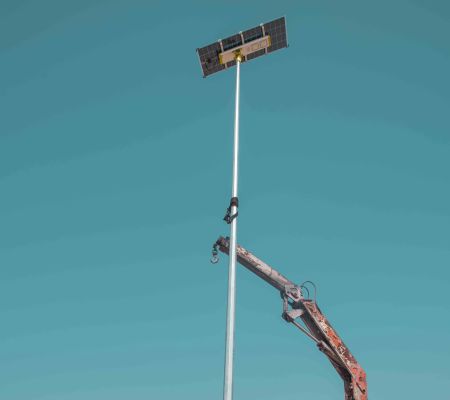 Power
Gracefield Island has sustainability at the core of its urban planning and infrastructure design. To this end, power generation and supply is off grid within captive power generation programme of the Federal Government of Nigeria. The feedstock for power generation is configured to move away from carbon emitting fossil fuel to gas and a mix of other sustainable sources such as biofuel, solar, etc. All reticulation cables will be underground which is a clear departure from other parts of Lagos with overhead cables and the unsightly view they present.
The embodiment of Tranquility and Safety
Sustainability is an integral part of Gracefield Island, making a differencein the community, improving health and safety standards and seeking to eliminate negative environmental impact central to our business strategy.